ILoveGayFlorida.com Articles
Greater Fort Lauderdale Hosts Inaugural Global LGBTQ Think Tank; Shares Groundbreaking Insights
September 21, 2017
The Greater Fort Lauderdale Convention & Visitors Bureau (GFLCVB) held its inaugural Global LGBTQ Think Tank on Sept. 17-18 at The Riverside Hotel in Fort Lauderdale, Fla. Fourteen leaders from corporate and leisure travel companies came together for the first time to discuss the next steps to improve the LGBTQ travel experience.
| Ft. Lauderdale, FL ARTICLES | #WiltonManors | @ILoveGayFlorida
|
| Youth ARTICLES | #LGBTYouth | @ILoveGayYouth |
| Business ARTICLES | #LGBTBiz | @ILoveLGBTBiz |


SHINE: The IGLTA Convention That Changed My Life and Perspective
May 20, 2017
The challenges of being an LGBT activist and non-profit leader can be overwhelming. After days, weeks, months, and years of activism, I've often felt like I'm fighting an uphill battle with no end in sight. With a world made up of nearly 7.5 billion people holding varying positions on social topics, and an LGBT community...[Read more]

IGLTA - View More Article Entries | View Business Listing
| Florida ARTICLES | #GayFlorida | @ILoveGayFlorida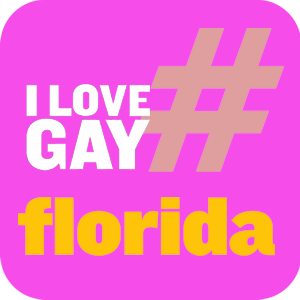 |
| Events ARTICLES | #GayEvents | @ILoveLGBTPride |


Memorial Weekend LGBT parties on track
May 19, 2017
With Emerald City having closed, this year's Memorial Weekend celebrations will be more beach-centric.
| Florida ARTICLES | #GayFlorida | @ILoveGayFlorida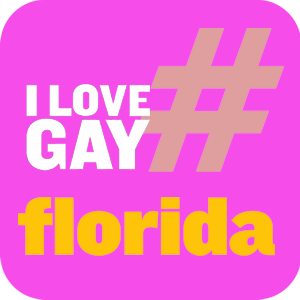 |
| Events ARTICLES | #GayEvents | @ILoveLGBTPride |


Gay Pride is Lighting Your Fire for More? One Magical Weekend is Back at Disney for Gay People
April 15, 2017
For ALL Types. ALL Shapes. ALL Ages. ALL Colors - Is gay pride in your town is lighting your fire for more? Well then, if you haven't ever been to gay day Orlando events during the first weekend in June, then please return your gay card immediately. You have been using it without authorization and it is being revoked until you attend one of the hottest and largest LGBT community and gay events in ...
| Orlando, FL ARTICLES | #GayOrlando | @ILoveGayFlorida
|
| Events ARTICLES | #GayEvents | @ILoveLGBTPride |


Enter for a chance to win a Tampa Bay getaway!
April 05, 2017
Enjoy a getaway to Tampa Bay, known worldwide for its cultural diversity and welcoming nature. Play by day under bright, blue skies and experience the legendary nightlife of Ybor City after the sun goes down.
| Tampa, FL ARTICLES | #GayTampa | @ILoveGayFlorida
|
| Travel ARTICLES | #GayTravel | @ILoveLGBTTravel |


Lincoln Road landmarks will be lit with rainbow colors to mark Miami Beach Gay Pride
March 28, 2017
The iconic parking garage and office tower that bookend South Beach's well-known shopping destination will be lit in rainbow colors at 8 p.m. April 6, opening Miami Beach Gay Pride through April 9.
| Miami, FL ARTICLES | #GayMiami | @ILoveGayMiami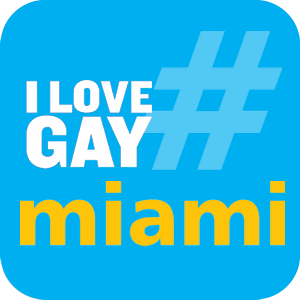 |
| Pride ARTICLES | #GayPride | @ILoveLGBTPride |
| Events ARTICLES | #GayEvents | @ILoveLGBTPride |


Exploring LGBT-Friendly St. Petersburg, Florida
March 27, 2017
St. Pete is a quirky sun-drenched metropolis whose cultural attractions, stately downtown and LGBT friendliness are often overshadowed by other cities
| Tampa, FL ARTICLES | #GayTampa | @ILoveGayFlorida
|
| Travel ARTICLES | #GayTravel | @ILoveLGBTTravel |


#GayTravel Analysis for 2017, in preparation for #IGLTA2017
March 21, 2017
In preparation for the upcoming IGLTA Convention in St. Petersburg, Florida coming up May 4-6, we wanted to do an up-to-date analysis of the top hashtag used for LGBT travel, which is still #GayTravel.

IGLTA - View More Article Entries | View Business Listing
| Florida ARTICLES | #GayFlorida | @ILoveGayFlorida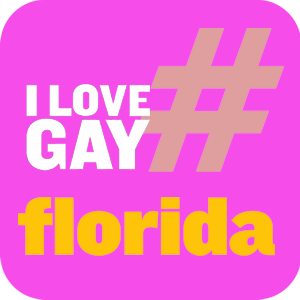 |
| Travel ARTICLES | #GayTravel | @ILoveLGBTTravel |


AllOutVacations.com - 2017 Bearibbean Cruise
March 19, 2017
Join the Bears of Los Angeles, San Diego, San Francisco and Dallas on a exotic 7 day cruise out of the exciting Port of Galveston Texas. We will hit many exotic places such as Cozumel Mexico, George Town Grand Cayman, the Royal Caribbean owned port of Falmouth Jamaica, before heading back to our home port of Galveston. Soak in the Caribbean sun, lounge by the pools, and just have a cocktail while ...

All Out Vacations - View More Article Entries | View Business Listing
| Florida ARTICLES | #GayFlorida | @ILoveGayFlorida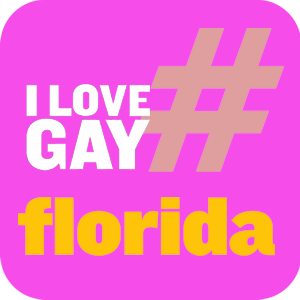 |
| Cruise ARTICLES | #GayCruise | @ILoveGayCruises |
| Travel ARTICLES | #GayTravel | @ILoveLGBTTravel |


IGLTA Foundation Announces 2017 Conference Scholarship Recipients
March 09, 2017
Global LGBTQ travel organization welcomes the next generation of tourism professionals to St. Petersburg, Florida

IGLTA - View More Article Entries | View Business Listing
| Florida ARTICLES | #GayFlorida | @ILoveGayFlorida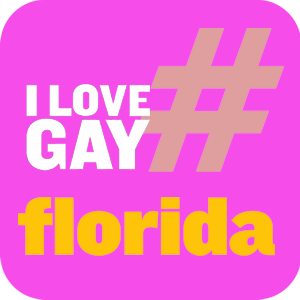 |
| Events ARTICLES | #GayEvents | @ILoveLGBTPride |


Explore the arts in St. Pete! #IGLTA2017
March 09, 2017
tOpening Night at The Dali Museum & Mahaffey Theate

IGLTA - View More Article Entries | View Business Listing
| Florida ARTICLES | #GayFlorida | @ILoveGayFlorida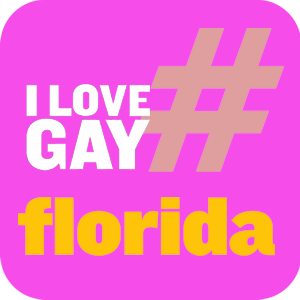 |
| Museums ARTICLES |
| Arts ARTICLES | #GayArt | @ILoveGayArt |


One Magical Weekend Brings Our Magic Back to Walt Disney World Resorts in Orlando
January 30, 2017
5th, One Magical Weekend returns to Orlando and transforms the park into one of the largest LGBT events in the world! In its 27th year only at Walt Disney World Resorts, there is something at One Magical Weekend for everyone. All types. All shapes. All ages. All colors. If you have never been, you need to have your Gay Card revoked! We will issue you an official Gay Card once you experience the Ma...
| Orlando, FL ARTICLES | #GayOrlando | @ILoveGayFlorida
|
| Events ARTICLES | #GayEvents | @ILoveLGBTPride |


Unlocking Key West: The Must-See Spots for 5 Kinds of Gay Travelers
January 19, 2017
Towleroad's LGBT travel picks for must-see stops in Key West, Florida for foodies, art lovers, history buffs, families and more.
| Key West, FL ARTICLES | #GayKeyWest | @ILoveGayFlorida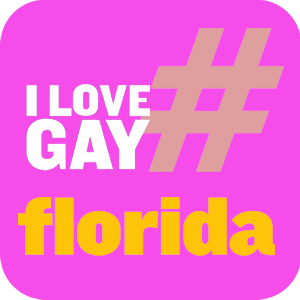 |
| Foodie ARTICLES | #GayFoodie |
| Travel ARTICLES | #GayTravel | @ILoveLGBTTravel |


Five Questions: Exclusive Interview with Richard Gray, Fort Lauderdale's pied piper for LGBT travelers
January 14, 2017
When Richard Gray, managing director of Greater Fort Lauderdale Convention & Visitors Bureau, presented at the 17th Annual Community Marketing LGBT Tourism
| Ft. Lauderdale, FL ARTICLES | #WiltonManors | @ILoveGayFlorida
|
| Travel ARTICLES | #GayTravel | @ILoveLGBTTravel |


Announcing LGBTQTampaBay.com
January 12, 2017
src='https://img.scoop.it/hWIl7jn2pmZVDzLRHrVHmTl72eJkfbmt4t8yenImKBV9ip2J1EIeUzA9paTSgKmv' />


LGBTQTampaBay.com - Tampa Bay's premier online portal uniting LGBTQ and LGBTQ friendly business, events, education, awareness, activism, travel, housing (rentals, sales, shares), sports, transportation, health care, entertainment, DATING and so much MORE.? Serving the community sinc...


| Tampa, FL ARTICLES | #GayTampa | @ILoveGayFlorida
|
| Fashionista ARTICLES | #GayFashion |
| Travel ARTICLES | #GayTravel | @ILoveLGBTTravel |